ABOUT SUNFORT ENGLISH COLLEGE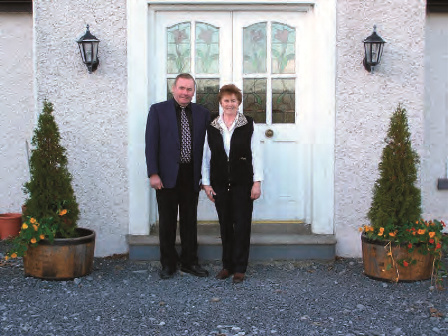 Sunfort English Language College is recognised by The National Qualifications Authority of Ireland, a statutory body under the aegis of the Department of Education and Skills.
Set in the lush green countryside of North Cork in Southern Ireland, Sunfort English College combine their educational programmes with the best of traditional Irish culture.
Sunfort is set in an area of beauty which is rich in culture and offers the discerning visitor a unforgettable experience of rural life. At Sunfort we specialise in welcoming groups of students from 8 to 18 years of age for English tuition and leisure activities.
Our leisure activities include horse-riding, golfing, orienteering, etc. Students experience Irish culture through Irish dance, song & music. A family run business on a working dairy farm, Sunfort English Language College delivers the care and attention students deserve.
The proprietors, Donal & Breeda Horgan, ensure each client is enriched by their experience at Sunfort. The Golden Vale area of North Cork, where Sunfort English Language College is located, is renowned for its' undulating green pastures, woodlands, hills and mountains. It is situated in the Southwest region of Ireland, on the borders of counties Cork, Limerick and Kerry.
The area has been described as "a haven of beauty and tranquility", where the pace of life is slow and learning remains the focus. The Golden Vale is one of Europe's richest pasturelands. At Sunfort English Language College groups of students and individuals are welcomed from all over the World throughout the year.
A schedule of activities is organised for each programme so participants, alongside receiving a quality learning experience, are entertained and fully experience Irish Culture throughout their stay.